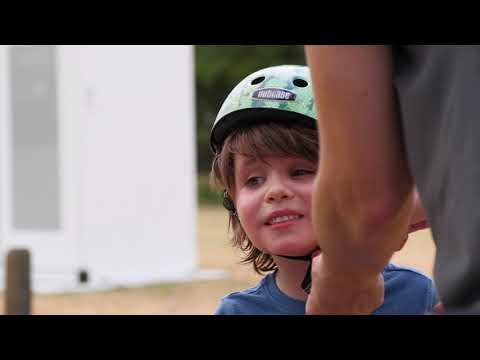 How shared battery storage benefits customers and the grid
Imagine being able to bank your excess solar energy in a shared battery...well, that's what we're trialling with our PowerBank community battery project.
In 2018, we partnered with Synergy to install three community-scale batteries utilising Tesla technology. 
Watch the video to find out how these batteries are benefitting local communities.
PowerBank: an Australian-first trial
The PowerBank is a form of community battery that integrates bulk solar battery storage into the existing electricity grid, while also providing customers with an option to virtually store their excess rooftop solar energy.
Here's how it works. It provides virtual storage that is shared by eligible customers who generate solar energy through panels on their rooftops. As the solar panels generate power during the day, customers can automatically store up to 6kwh or 8kwh of excess or unused power in the battery.
We own and maintain the battery, meaning customers don't have to outlay the costs of purchasing a behind-the-meter battery.
These FAQS have more info on how PowerBank community batteries work.
Where are the PowerBank trials?
The first trial was in Meadow Springs (105kW/420kWh battery) followed by a second trial in Falcon and Ellenbrook (each with a 116kW/464kWh battery).
We've learnt a lot from the first two trials and made improvements to give participating customers more flexibility and more choice. 
In 2021, a third PowerBank trial was announced which will see nine existing community batteries transition to PowerBanks.  
The full list of our community battery locations can be found here.
Results of the Meadow Springs PowerBank trial
The PowerBank provides a cost-effective and shared solution to energy storage that benefits both customers and the grid. Check out these statistics from the first year of the Meadow Springs trial...
Collectively saved on power bills across the whole trial*
The amount of stored solar energy per day
Consumed back per day
saved on average per resident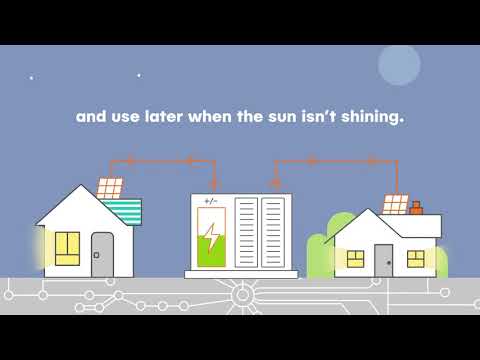 Meadow Springs - the first PowerBank trial
The first PowerBank trial was in Meadow Springs, near Mandurah. The trial involved 44 residents who were able to virtually store their excess energy in the PowerBank community battery and draw the energy back out for use when needed. The residents saved an average of $228* each and had a collective saving of $11,000* across the trial.
Watch the video to find out more....
* Estimated savings only calculated by comparing consumption and costs incurred by individual trial participants on the PowerBank Trial and the A1 Home Plan over the same period. Variances in export and consumption will affect individual costs and potential savings.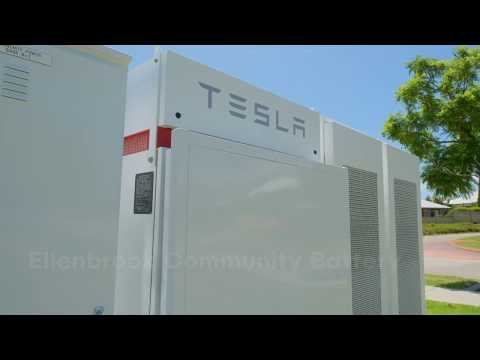 An innovative alternative to solar battery storage at home
Across the first three PowerBank battery projects, up to 192 households had access to between 6-8kWh of virtual storage.
At the cost of $1 to $2 per day, participants were able to store their excess solar energy in the battery and draw it back out when needed.
In the first year of the Meadow Springs trial, 95 per cent of customers saved money on their power bills.
The project also supported the region's power supply during times of peak demand – when electricity consumption is at its highest – which is a smarter, customer-focused approach to infrastructure investment in the area.
Is a PowerBank better than having my own in home battery?
We own and maintain the battery, meaning you don't have any purchase or ongoing maintenance costs.
There are no lock-in contracts and it's around 30% cheaper than buying a battery for your home (over the course of the battery's lifespan).  A home battery system generally costs between $8,000 to $13,000. 
Having access to a PowerBank battery, means you get the right size battery for your needs and, as its virtual, you don't need to find extra space on your property to accommodate the battery. It also means you don't have to worry about complying with the Australian standards for home battery installation.
Our FAQs have more info on being part of the PowerBank trials.
Is your suburb in the top 10 for solar? 
The PowerBank trial in Meadow Springs, near Mandurah, was an Australian-first in bulk battery storage.
Other suburbs around Mandurah are some of Western Australia's leaders in the uptake of solar panels. And they're not the only communities wanting to integrate cleaner, greener energy alternatives into their lives.
But how do other suburbs measure up in the solar stakes?
Did your suburb make the top 10 solar suburbs in Perth?
Get the latest project info and technology news
Stay up to date with all the new projects, trials and technologies that are connecting everyone in the community to an exciting energy future.