Meet our renewable energy specialists
At Western Power, we're a proud and talented bunch of people all working towards creating a sustainable energy future for WA.
Our team is backed by some of the world's leading renewable energy specialists, and with their global expertise, we're finding innovative ways green energy can become part of the grid family.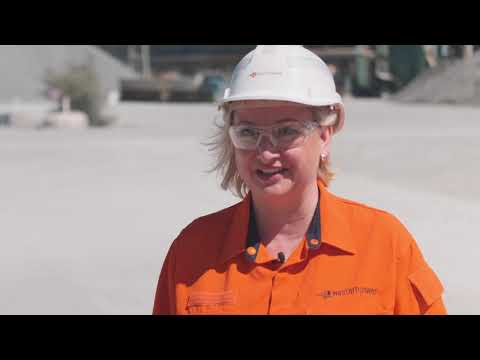 Protecting WA's unique landscapes during our works
Our crews work in many different environments as part of our role to deliver safe, reliable power to WA.
That often means working in areas with unique flora and fauna and around indigenous heritage sites.
From avoiding indigenous heritage sites to managing populations of black cockatoos and preventing the spread of dieback - the Red Hill project was a perfect example of how we manage our works in the field.
Looking after WA's beautiful biodiversity
We're fortunate to live in a place with such incredible biodiversity around us. 
In fact, WA has such unique biodiversity that we have plants and animals that only live in a particular area. The South West of our state is one of only 34 Global Biodiversity Hotspots. 
So we're playing our part in protecting WA's biodiversity. 
Indigenous heritage sites
Culture shapes our way of life and how we see the world - our ideas, values, customs and behaviour. Not everyone's culture is the same, so it's important we take the time to understand our differences and create cultural awareness. 
For the past few years, our focus has been on strengthening our understanding and relationship with the local indigenous culture, and any possible impact our work might have.
Find out about how we manage our works around indigenous heritage sites.
Our beauty rich and rare
We are fortunate that Western Australia is home to beautiful flora and fauna.
So when our crews are out in the field, we have strict measures that we follow to ensure this flora and fauna is protected and our works have minimal impact.
Lowering our emissions the PHEV way
Electric vehicles are on the way, and we're big supporters, so much so that our metro fleet is now hybrid.
We've been early adopters of electric vehicles since 2010, and now we're realising the full potential of plug-in hybrid electric vehicles (PHEV's) across our light fleet.
Here's one way we're working to reduce our carbon footprint.
Get the latest project info and technology news
Stay up to date with all the new projects, trials and technologies that are connecting everyone in the community to an exciting energy future.